Another blog post freshly published by What2SeeOnline.com. I hope you enjoy!
Located in a corner house with its frontage on the busy Kimberley Street and side facing Ngah Aboo Lane, Old House Restaurant draws crowds for lunch and dinner alike with its simple "omakase" home-style Chinese cooking.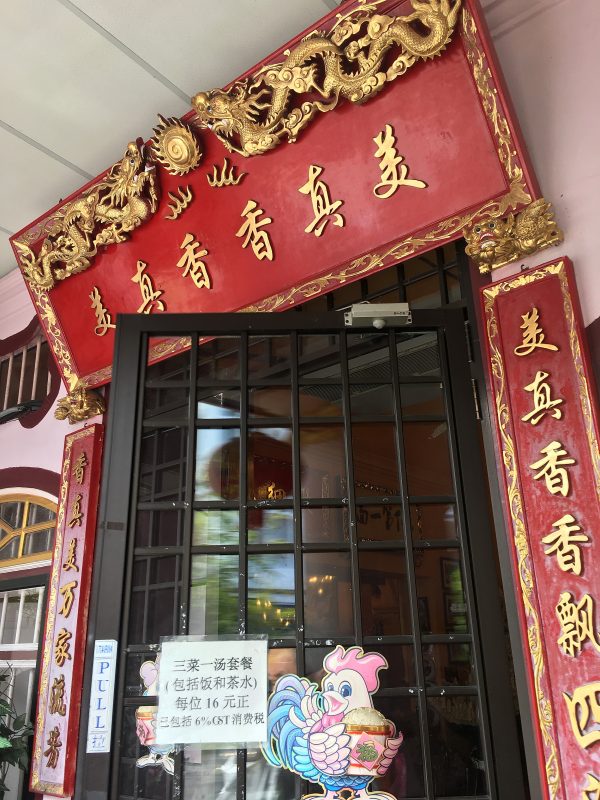 The air-conditioned restaurant is a part of the Bee Chin Heong group which specializes in Chinese prayer paraphernalia such as joss-sticks and fengshui items. Housed in an entire row of shop lots along Kimberley Street which is similarly color-themed, diners will be greeted by Chinese wooden furniture, paintings, and antiques inside the restaurant.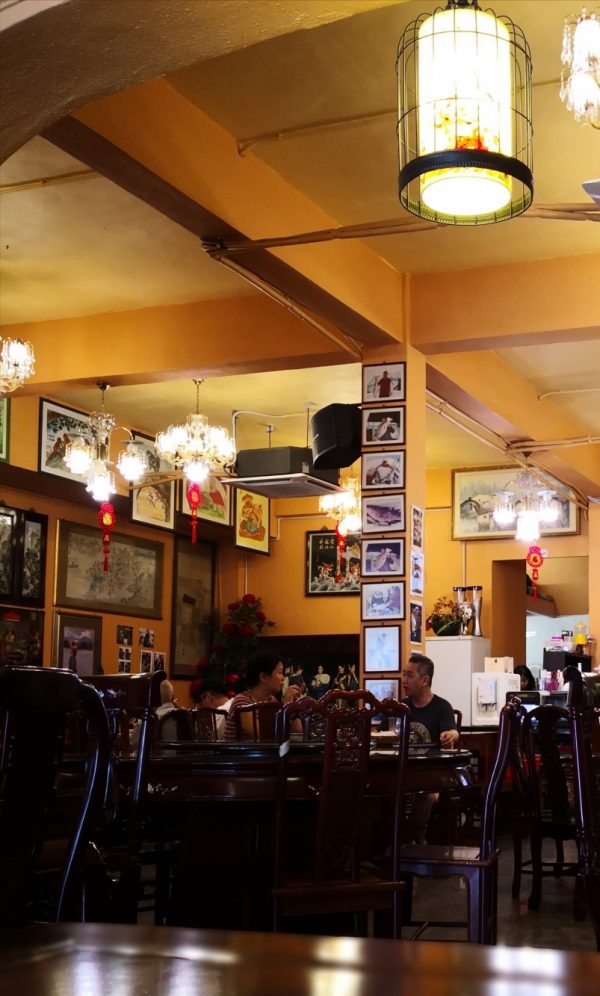 All the hassle of choice is completely lifted off your hands when dining at the Old House Restaurant – just take a seat and the kitchen promptly dishes out the food of the day for you!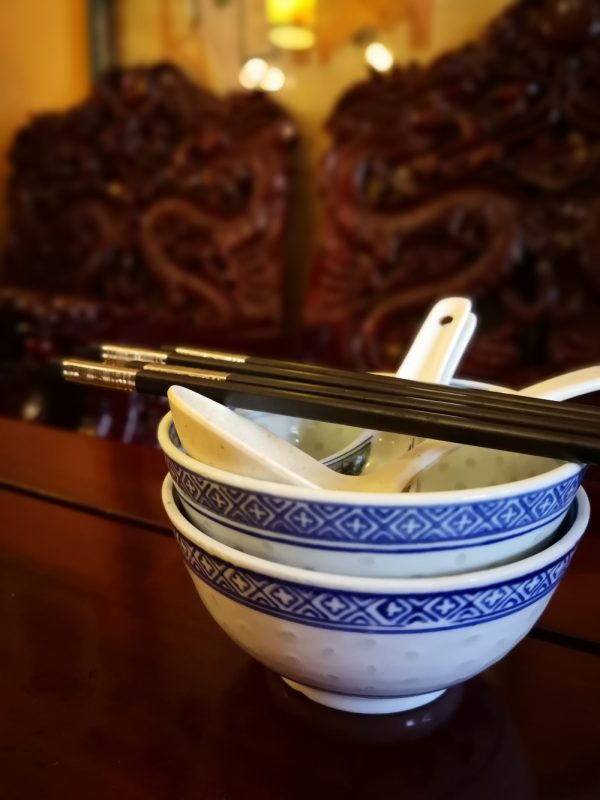 This concept somehow maintains the element of surprise, as diners would just sit back and enjoy the home prepared meal almost "omakase"- like! The speedy course meal (available for lunch and dinner) is priced at an economical RM16 per person for the four courses which also includes a bowl of white rice plus a glass of Chinese tea.
For the several times that I've been there, the menu rotates frequently with the ratio of one stir-fried vegetable dish, one meat dish, one fish dish alongside a soup. The dishes are all served at the same time and the presentation is very home-style.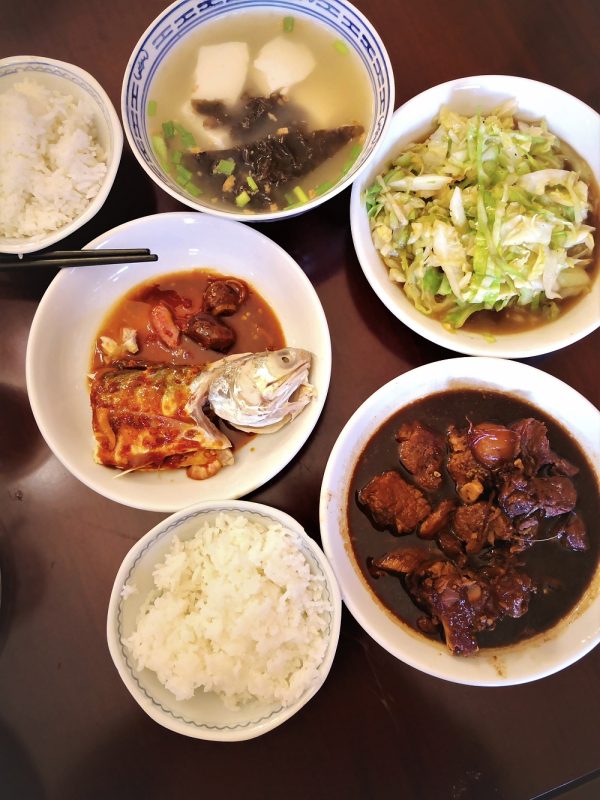 On a dinner visit, the dishes for two pax range from a roasted meat platter to fried fish, stir-fried greens with sambal, along with a fishball seaweed soup. I really enjoyed the crisp exterior of the fish and its taste intensified by the savory soya sauce.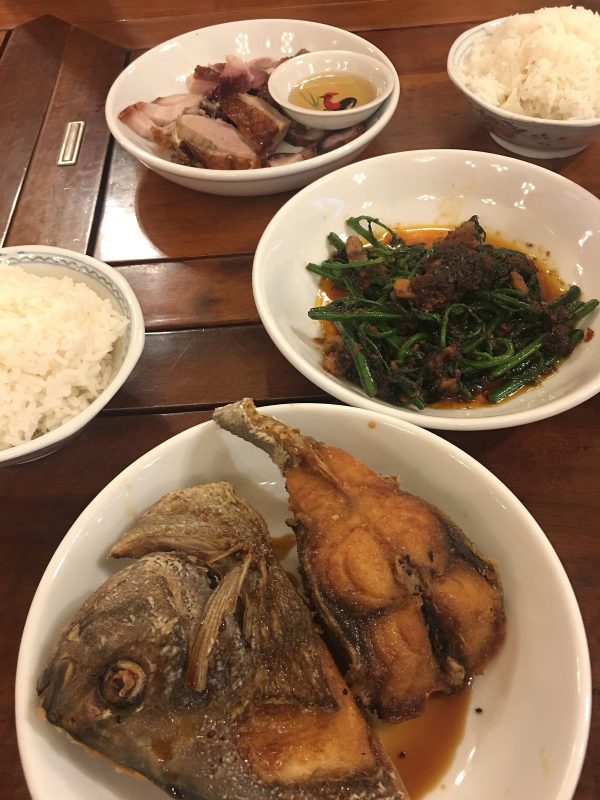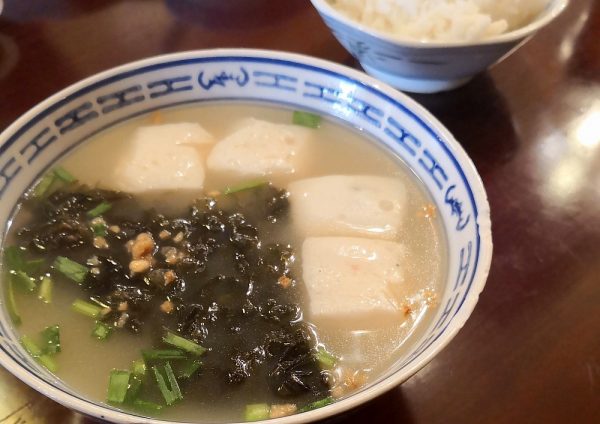 On another lunch outing, our party of four enjoyed the combination of a roasted meat platter, fried fish, and stir-fried beansprouts with salted fish served alongside fishball seaweed soup.
Besides their RM16 set meals, this Old House Restaurant also has a fine repertoire of a la carte dishes. If you're looking to splurge on luxurious delicacies such as scallops, braised abalone, lobster and so on, feel free to browse their a lacarte menu or speak to the friendly staff for arrangements.
A visit to the Old House Restaurant is sure to thrill anyone who pines for a quick and simple "omakase" home-prepared meal. The business hours are from 12pm to 3pm and 6pm to 10.30pm.
Old House Restaurant

145 – 153 Kimberley Street

10100 George Town

Penang
Tel: 04-2622113
Closed on Sunday
First seen here: what2seeonline.com
Trust you enjoyed the info that they shared. Yow will discover other similar blog posts on our main site: Whats On Penang
Leave us your reaction down below, write a comment and let me know which subjects you want us to cover in up coming articles.